Download Shivaxi RLCraft
You can download Shivaxi RLCraft on the Twitch Launcher, Techniq Launcher or the RLCraft.CC Launcher! 
---
Download Shivaxi RLCraft 2.8.1 for Minecraft 1.12.2
To play RLCraft you need a bought copy of Minecraft Java Edition, if you already have a Minecraft account you can choose your preferred type of installation down here.
---
RLCraft.CC Launcher: 
https://cdn.discordapp.com/attachments/662398528890339366/670870225620697088/RLCraft-Launcher.jar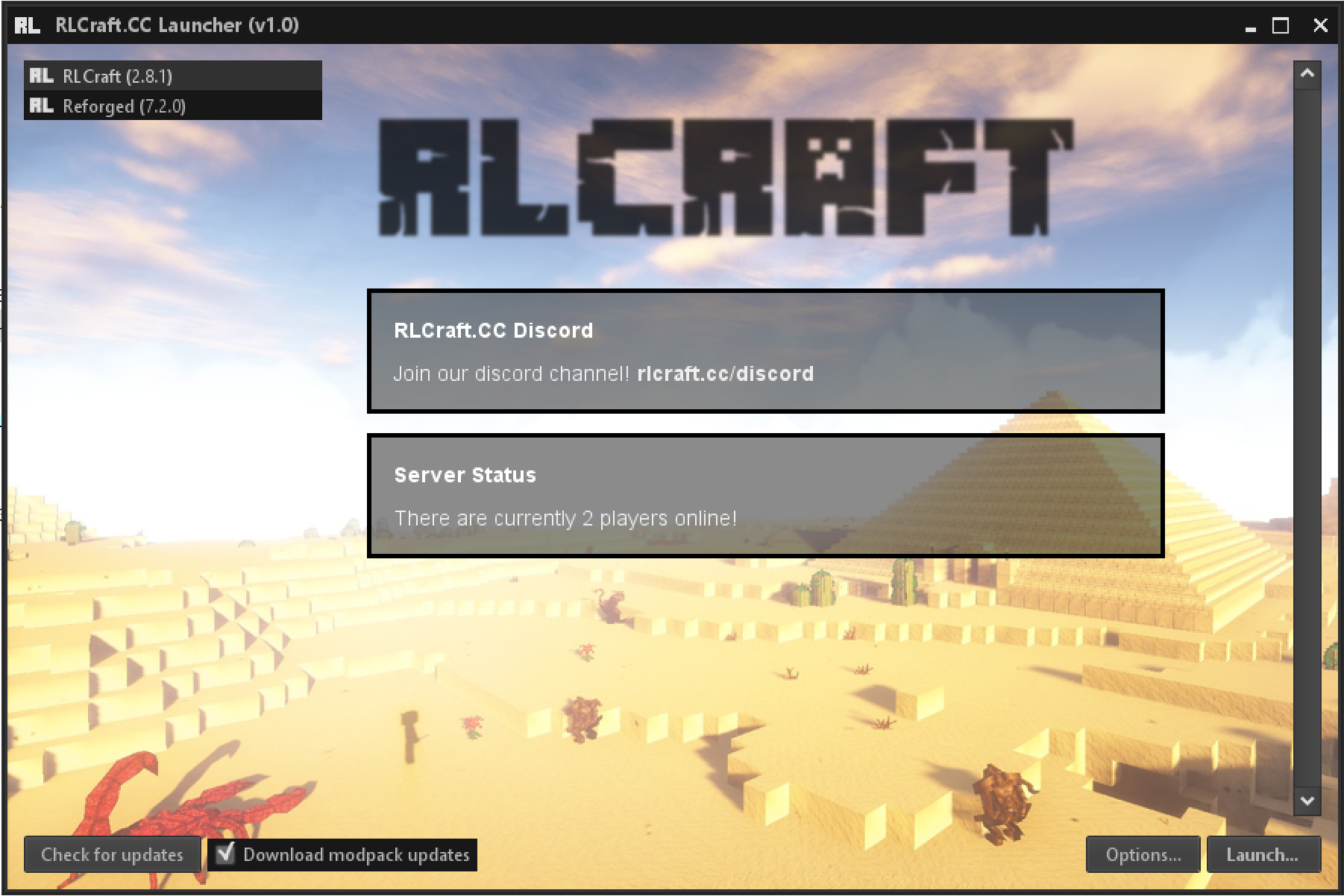 Make sure you save the download to a new folder somewhere. Don't just place this on your desktop or run it from your downloads folder, it should be run from a folder of it's own.
---
Technic Launcher: 
https://www.technicpack.net/modpack/shivaxi-rlcraft.1530385 
---
Twitch/curseforge Launcher: 
https://www.curseforge.com/minecraft/modpacks/rlcraft 
---